About us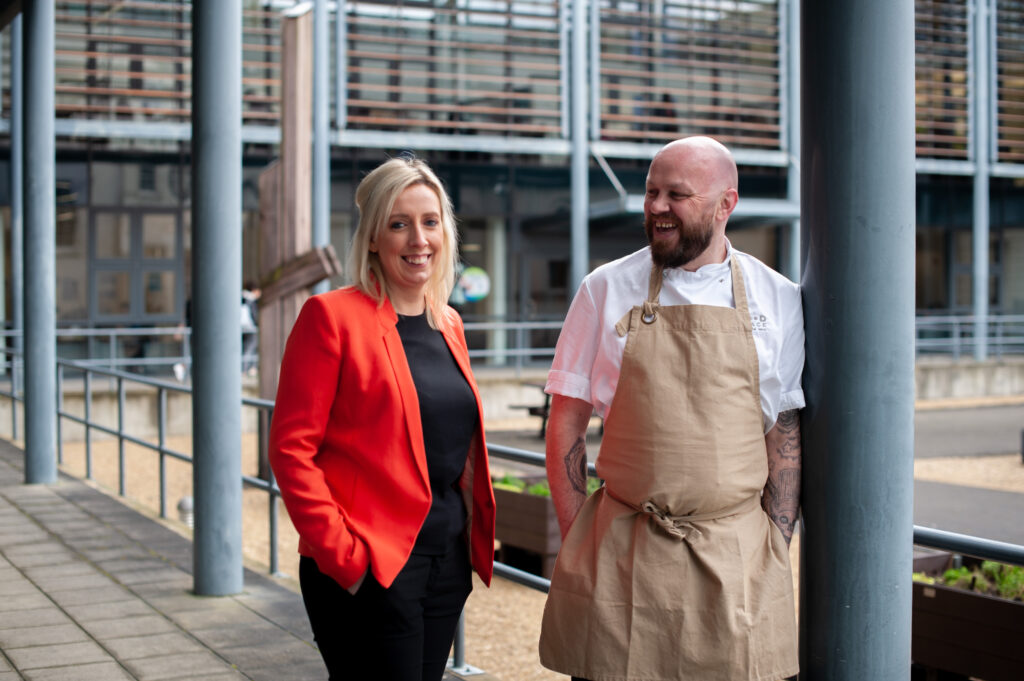 Who we are
We are family

Our culture is based on the personalities of our entrepreneurial foodie leaders. Together, we have created a collaboration of like-minded people, who enjoy what they do every day!!
We gently promote healthy eating and offer lots of fresh fruit and vegetables every day. Our chefs cook 100% of the food we serve in our restaurants fresh every morning using the minimum amount of dairy products and practically no cream.
We bake every day and that means out of the oven fresh scones, muffins, sourdough and ryes free of all but the most natural preservatives or additives.
We believe that our food should be as good as your favourite restaurant or café, that's why we source our ingredients from the very best local suppliers, and they are a match for any used in your favourite high end restaurant!
Our menus reflect the availability of natural, seasonal produce and every meal we serve is freshly prepared on the premises by our team of talented chefs.
We also recognise the importance of value for money. We are a small agile team, working smart to develop solutions that reduce costs and use resources more smartly.
What we do
We love what we do

We are an award-winning sustainable on-site food service & hospitality management company. Our business is built on partnerships with our clients, and we appreciate that every single one of them is different.Because we're an entrepreneurial style business, we don't have a one-size-fits-all template that we attempt to force on each client.
We focus on tailor-made solutions. We take time to develop bespoke ideas to match the client culture, employees' tastes and the physical environment.
In collaboration, we create tailored experiences that bring people together around food.
Working for you
With you

Workplace satisfaction comes from a number of things but essentially it's about keeping your staff engaged with the business so that it and they continue to thrive.
There's no such thing as a free lunch. But, providing fantastic food for your team pays off down the line.
Providing great food is a two-pronged approach to perking up your greatest asset: it makes your teams feel appreciated, but it also in-creased productivity by boosting energy levels and decreasing time spent outside the office organising food.
Your staff are the cogs of your business so keeping them engaged, happy and satisfied is integral to business success.
Sustainability
Little initiatives add up to big change!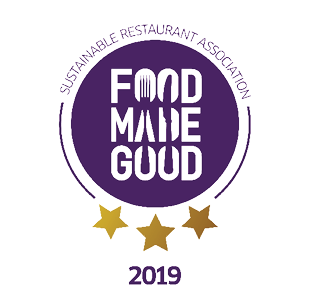 We're a responsible company, and can help yours to be one, too. We are the first caterer to achieve the Sustainable Restaurant Association Three Star rating on the first go!
Proud winners of the 2018 Celebrate Local & Seasonal award at the annual Food Made Good awards by the SRA (Sustainable Restaurant Association)!
We provide our Chefs with the very best ingredients and this award showcases our 100% commitment to local and seasonal Irish food.
Sustainability is fundamentally important to our company and as a team, we take a lot of pride in all of the little things that we do together to help us to be kinder to our environment.
We begin with careful and meticulous planning of our menus to avoid food waste by using the freshest fruit and veggies taking advantage of what's seasonally available. Our ethos is working towards the utopia of a Zero Waste Kitchen.
In the process of doing what we love, we hope we can improve our footprint on the world – one meal at a time.
We genuinely care about the impact we have on our immediate and broader environment. So when you partner with us, know that you're working with a team who are dedicated to not only giving you the best,but are committed to our social responsibilities as well.
We've also build close relationships with our suppliers who continually offer us the best ethically produced produce, meaning good sustain-ability practices from the farm to the plate!
Fuelling up your business
Great food, eaten in the right surroundings, can make a huge difference to your business performance. It's our job to help you make the most of this opportunity and this is how we can do it.
Attracting & retaining talent
The food you provide is a crucial part of work place culture – especially as many people now care more about what they eat. We can help you enhance your 'employer brand' by creating a food and drink offer that sets you apart from other companies. You'll have a happier, healthier and more engaged workforce!
Improving productivity
Well-fed employees are more productive. There are lots of studies out there that have demonstrated this to be true.
Enjoying lunch and coffee breaks with colleagues encourages interaction,
they talk more freely, in a relaxed environment. Overall everyone benefits.
Enhancing your reputation
An appealing, well-run café,restaurant and hospitality service, serving food with care, says a lot about your business.
We will ensure your services reflect your brand style and values, and uphold your well-earned reputation.

Providing added value
We ensure that every metre dedicated to food services adds value to your employees, managing sources efficiently and cost-effectively, making best use of your investment.

Collaboration
You want your business
to have a positive impact on the environment and your community – and your customers, staff and shareholders want to know about it. We can boost your reputation as a responsible organisation through our strong track record in sustainability.