Get ready to savour the taste of nostalgia on Apple Pie Day! Our mouthwatering apple pie recipe is the epitome of comfort and warmth. With a flaky golden crust and a filling bursting with sweet, cinnamon-kissed apples, this classic dessert will transport you to the heart of homemade goodness. Join us in celebrating the essence of tradition and indulge in a slice of apple pie heaven!
Homemade Apple Pie
Ingredients:
1kg Bramley apples
140g golden caster sugar
½ tsp cinnamon
3 tbsp flour

For the pastry
225g butter, room temperature
50g golden caster sugar, plus extra
2 eggs
350g plain flour, preferably organic softly whipped cream, to serve
Method:
Place paper towels on a large baking sheet. Slice the apples (5mm thick), arrange them evenly on the sheet, and cover with more paper towels. Set aside while you make and chill the pastry.
For the pastry, mix butter and sugar. Add a whole egg and a yolk, beat briefly. Stir in flour gradually until it starts to clump. Form a dough ball, wrap in cling film, and chill for 45 mins. Combine 140g sugar, cinnamon, and flour in a large bowl for the filling.
Preheat the oven to 190°C/fan 170°C/gas 5. Beat the egg white. Roll out two-thirds of the pastry to line a 20-22cm, 4cm deep pie tin, leaving an overhang. Pat the apples dry, toss with the cinnamon-sugar mix, and fill the tin. Roll the remaining pastry third to a 28cm circle, seal the pie, and cut steam vents. (You can freeze it at this point.) Brush with egg white, sprinkle caster sugar, and bake for 40-45 mins until golden. Let sit for 5-10 mins, sprinkle with more sugar, and serve warm with whipped cream.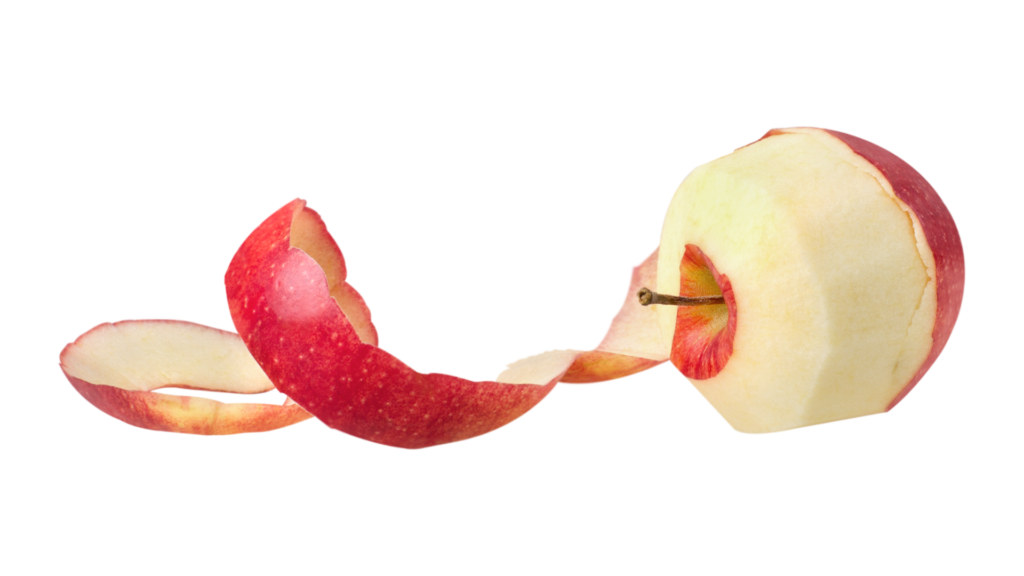 Cinnamon Sugar Apple Crisps
In a few easy steps, turn your apple peels into crispy, flavorful apple chips.
Preheat oven to 170°C. Toss apple peels (roughly ½" wide) with melted butter/coconut oil and a pinch of salt until coated. Combine cinnamon and sugar, toss half with peels. Spread on parchment-lined sheet, bake for 12 mins until edges brown. Cool briefly, then toss with remaining cinnamon sugar.