Coq au Vin (Chicken in red wine)
"When I was growing up, as my mother was a great cook at the time, although she would never take the praise, she taught me to cook and appreciate all classic French dishes. One of my favourite was 'Coq au Vin', a great dish if it's done right".
Chef Pascal Desmet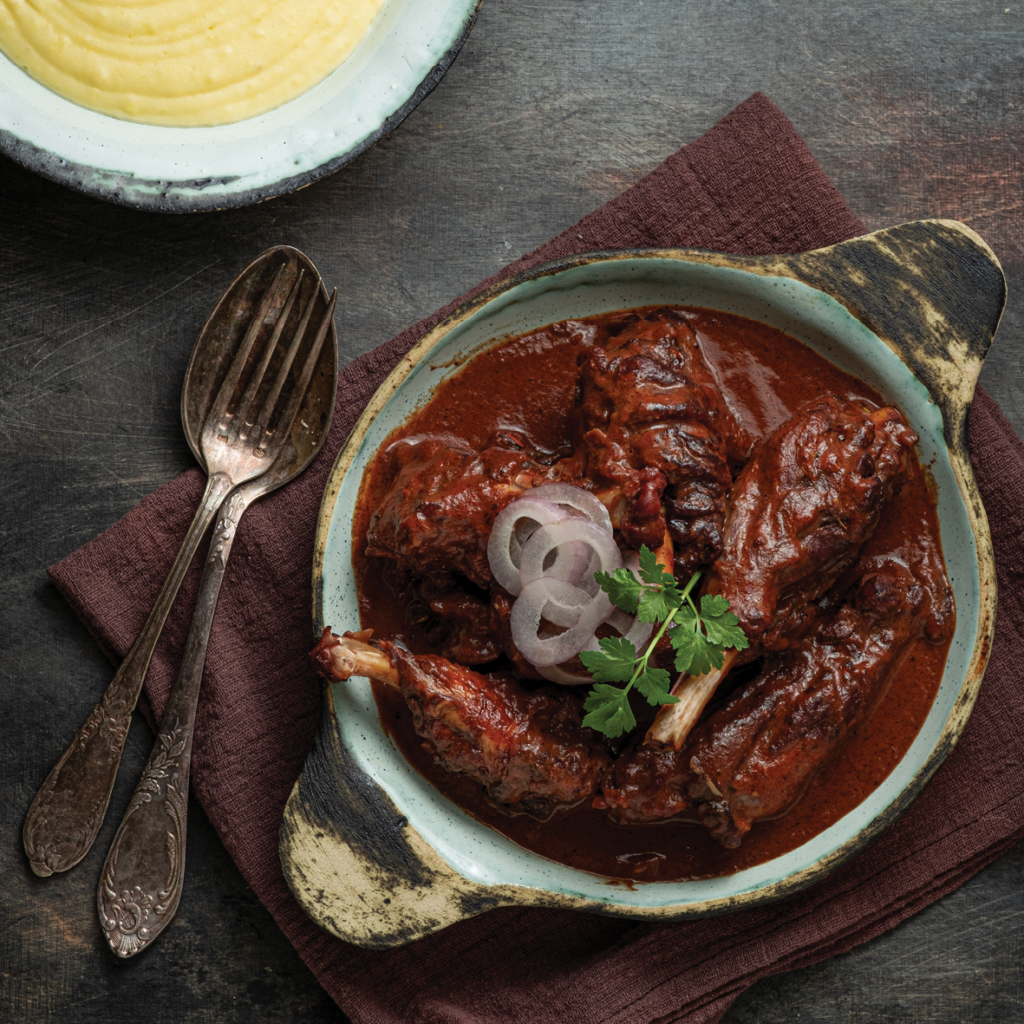 Ingredients:
2 chickens
1 bottle of red wine (Bourgogne, Cote du Rhone)
bay leaf – thyme
sea salt
cracked black pepper
250g smoked bacon lardons
60g butter
30g plain flour
12 shallots – chopped onions
250g mushroom
olive oil – Cognac
1,5l chicken bouillon paste
50g tomato puree
500g carrots – celery
Method:
Chop up each chicken in 8 pieces and cover them in a large bowl with the red wine, herbs, spices and leave them overnight in the fridge.
The next day, take them out of the red wine and dry them off in a towel, flour & season.
Take a large casserole pot and fry off the lardons, chopped onions in olive oil until brown. Take the out of the dish and brown of the chickens.
Add in the red win marinade for 45 min or until the chicken is ready.
Add the other vegetables, thicken and season.