MEET OUR NEW FOODSPACE DIRECTOR: GRAINNE CARBERRY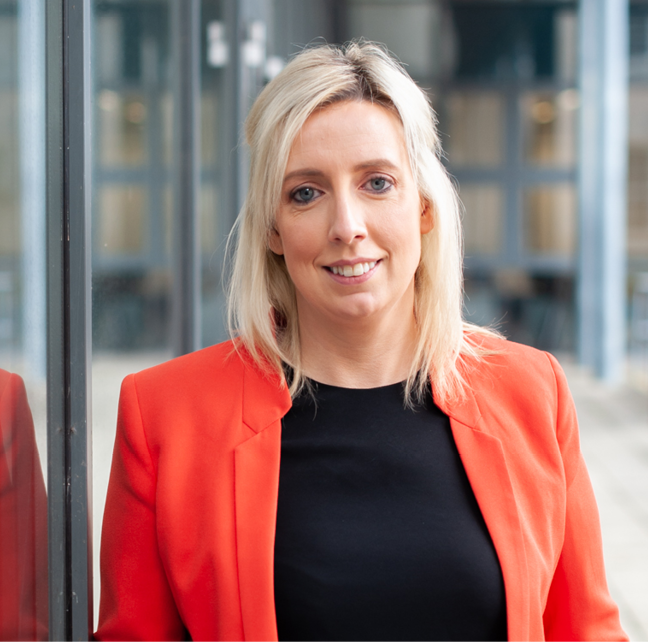 Coming from a big family in Sligo, I was lucky to have grown up on a farm. My upbringing in those surroundings has given me an appreciation of the importance of the relationships between people and the land; from the food it creates to how it is home to Irelands livestock. Those surroundings definitely gave me the initial push into the hospitality industry. The special link between local farmers and the land and the transfer of their produce by local suppliers to our commercial tables is an extension of this special relationship.
The farm I grew up on was central to our lives. We ate what we had growing in our garden and on our farm. We had our hens, chickens and livestock, so even down to meat and eggs, we ate from our own.
At the centre of our home is my mother, she is the most incredible and inspiring woman I know. She has instilled in all of us a true work ethic, a sense of self and has always encouraged us to believe that we can and will be anything that we want, but all to be achieved through hard work and dedication. When I reflect on my own career to date and those of my sisters, I can truly see the influence of my mother in all of the varying paths we have taken. She is everything I admire in a person.
However, I am very lucky because my dad is up there with Mum in terms of inspiration. It's because of their strong will to weather all the storms that they faced throughout their lives, as well as their passion for turning seeds into food to feed a family of eight that gave me my work ethic. I grew up in a house that was equal and I have learnt from this. To me talent and ability has no gender. I look at the person and see what they bring to the table. I am hopeful that we are going through a time of positive change. A time where women and people who feel they are overlooked for positions or who are objectified because of their sex, gender, race or skin colour no longer have to fight this fight, as we move into a new era of openness and respect throughout the workplace and the world.
Hard work and a passion for what you do in life are the reasons that you succeed. People remark often to me "you work too hard Grainne". I love what I do and always ensure that I live out my personal passions as well. Work for me fuels my ambition and gives me such a feeling of accomplishment. These feelings are derived through being in a career I really value and enjoy. I work with people who share this same passion and thereby drive who we are a unit and a team, working together to collectively achieve the goals we have set for ourselves and our company.
Collectively we work to make our work matter, it is important to us all and we are looking at the long-term positive impact we can have on peoples lives. It is so much more than an income, our work now accounts for over 60% of our lives so why shouldn't we be happy in our work? People might see this as a pipe dream but it is not, we are not meant to hate work, you can be working with like minded people that challenge you, that support you and that build you up and most of all can make you feel fulfilled. That for me is my working life and I celebrate this everyday.