Granny's Apple Pie
"I have chosen this recipe as it reminds me of my strong independent granny who lived until she was 96 years old, she used to make my family her apple pie every Sunday when we use to visit her. She was a great baker and passed her recipe down through the generations. My mum now always makes granny's apple pie also frequently. The smell to this day of the freshly baked pie coming out of the oven always reminds me of my childhood growing up and learning the start of cooking at granny's house".
Chef Laura Doherty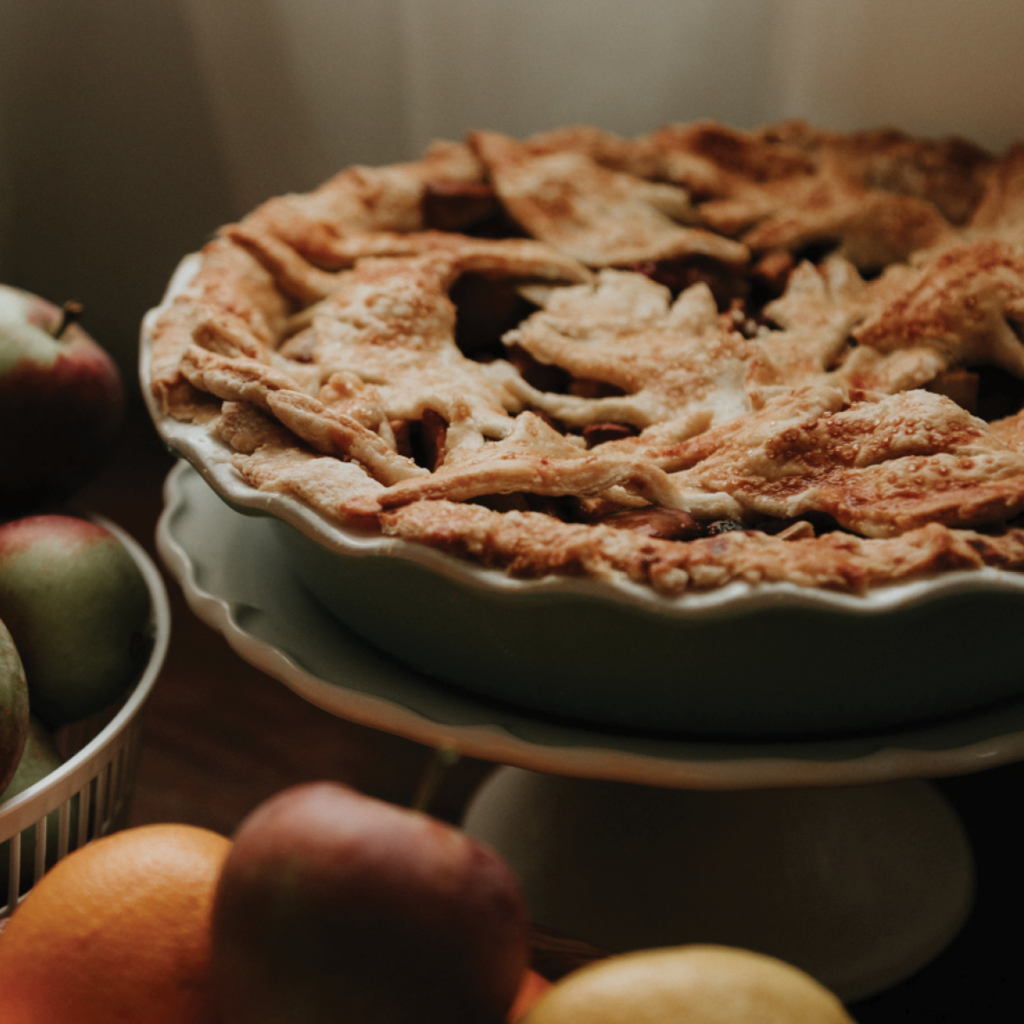 Ingredients:
650g cooking apples, peeled, cored, and thinly sliced.
75g caster sugar
1tbsp cinnamon
1tbsp mixed Spice

For the pastry:
225g plain flour
140g diced butter
To decorate:
1 egg and a dash of milk to glaze
sugar, for sprinkling

To Serve:
whipped cream
Method:
Preheat the oven to 200°C.
Arrange half the apple slices in the bottom of a shallow 900ml pie dish and sprinkle with the caster sugar, mixed spice and cinnamon. Cover with the remaining apple slices and add 3 tablespoons cold water.
To make the pastry, measure the flour and sieve into a bowl. Add the diced butter and rub in with your fingertips until the mixture resembles fine breadcrumbs. Add about 2 tablespoons cold water and mix to a firm dough.
Roll out the dough on a lightly floured work surface to a size that will cover the top of the pie dish. Lift the dough onto the dish and trim the edges. If you like, cut the trimmings into decorative shapes, such as leaves, and lightly press onto the dough. Chill in the fridge for 30 minutes.
Brush the pie with a little egg wash, then sprinkle the top with sugar. Make a small slit in the centre of the pie for the steam to escape. Bake in the preheated oven for 30-35 minutes or until the apples are tender and the pastry is crisp and pale golden.
Serve while the pie is still warm with a dollop of whipped cream.