Roasted Beet Hummus
Ingredients:
2 roasted beetroots, peeled ad chopped
200g chickpeas drained
160g tahini
2-3 lemon zest & juice (about of 110g of lemon juice)
2 cloves garlic chopped
115g rapeseed oil
1 tsp cumin or more to taste
1 tsp sea salt
1 handful chopped fresh herbs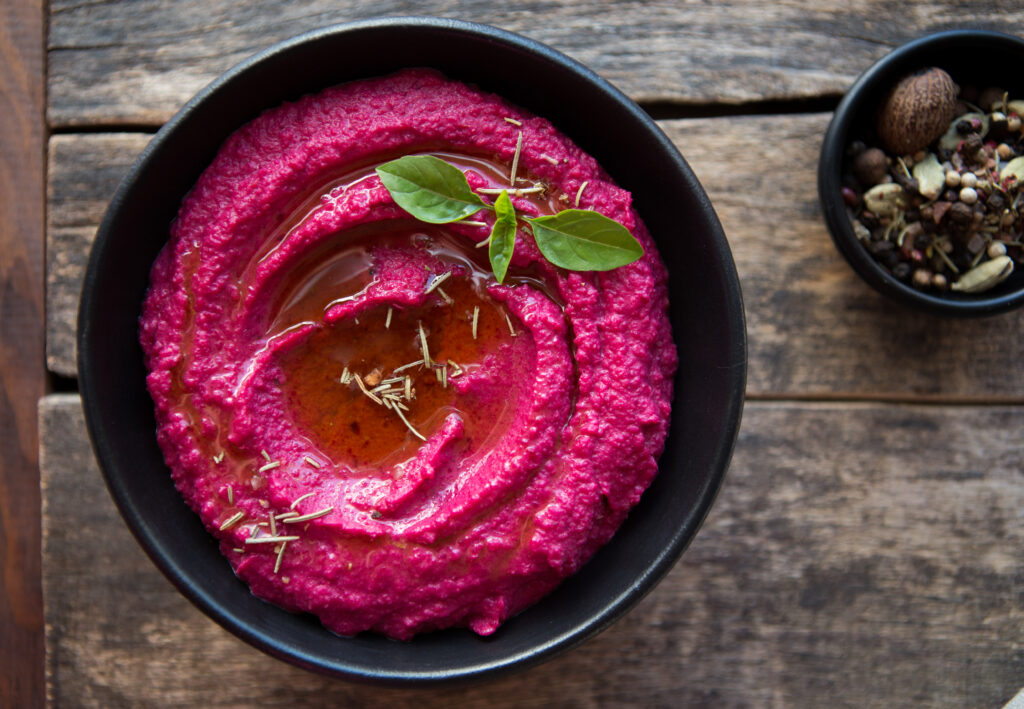 Method:
Combine the chickpeas, tahini, beet, lemon juice, garlic, cumin, and salt in the bowl of a food processor.
While the food mixer is running, slowly drizzle in the rapeseed oil and blend until smooth.
Taste and adjust seasoning as needed, adding more rapeseed oil, lemon juice, garlic, cumin or salt as needed.
Serve in a bowl with lemon zest, fresh herbs, nuts, big salt flakes. Enjoy!

Using dried chickpeas will create an even better flavour than canned, but take more time.
Leftover hummus will keep in the fridge a week.
Hummus may thicken up in the fridge, dilute with 1 table spoon of cold water at a time until you get your perfect consistency again.