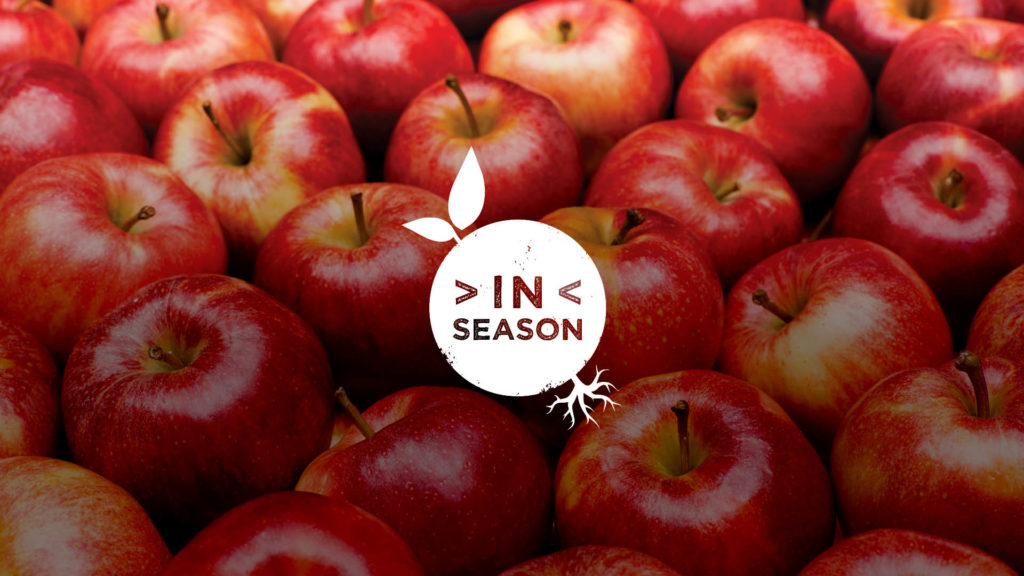 EAT IN SEASON DECEMBER
SWEET AND JUICY APPLES
Apples have been consumed dating as far back as 6500 B.C. Modern
man has proven, through extensive research, that the fat free, cholesterol free and sodium free apple is truly a wonder food.
Apples are extremely rich in important antioxidants, flavanoids, and dietary fiber.
Ingredients
1.5kg cooking apples, peeled and chopped into small chunks (it's good to use two varieties of Irish only)
450g onion, sliced
50g root ginger, finely chopped or grated
1 tsp whole black peppercorns
500g granulated sugar
250ml cider vinegar
500g cranberry
Method
Place all ingredients except cranberries in a large heavy pot and slowly heat, stirring occasionally until the sugar dissolves. Bring to the boil, reduce heat and leave to simmer, uncovered, for about 35 mins, stirring regularly until the apples and onions are tender & the mixture has thickened slightly
Stir in the cranberries, then cook for a further 5/6 mins until they just soften but not burst.
Spoon the hot chutney into sterilised jars and seal. The chutney will keep for up to 6 months. Chill on opening.
Check out our FoodSpace Social media to see how you can use the apple skins and onion peels from this recipe