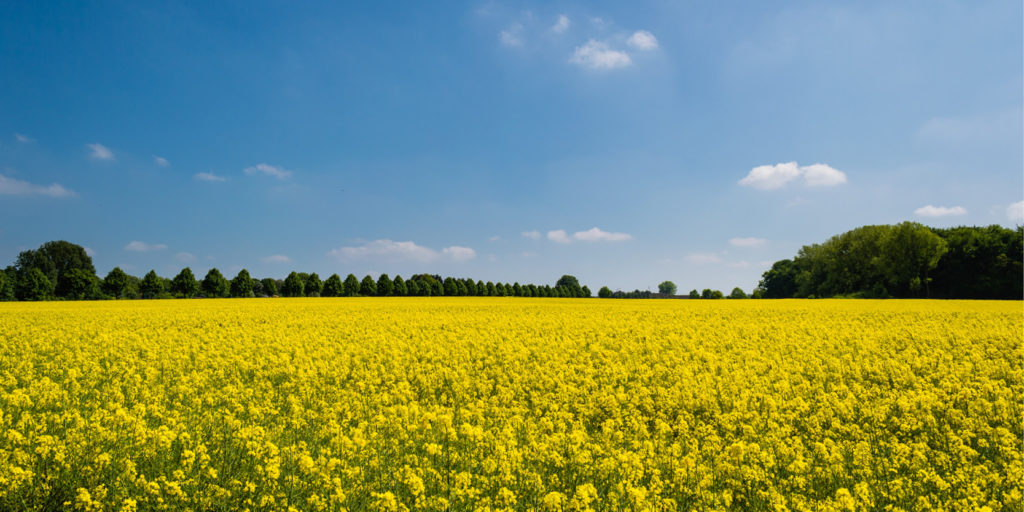 IRISH RAPESEED OIL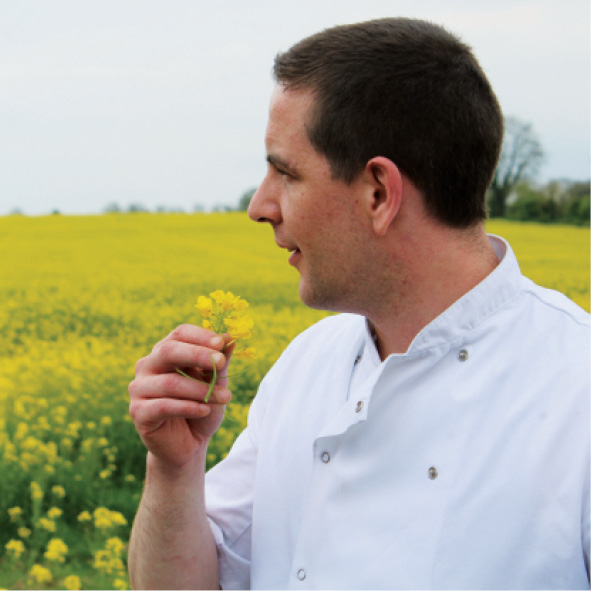 A DELICIOUS CULINARY OIL
In Ireland we grow Rapeseed which has great benefits for soil protection, wild life, pollen for bees and produces a great product.
We commit to never using imported olive oils or any other produced oils. In order to reduce our carbon footprint, we will only use Irish Rapeseed oil.
Did you know that are there two Oilseed Rape crops planted in Ireland, a 'winter crop' and a 'spring crop'?
The length of blooming does vary from season to season. But generally lasts about three weeks. During this time, the bright yellow fields can be seen in all their glory.
Organic Oilseed Rape not only provides a delicious culinary oil and animal feed for our livestock and improves soil condition, but it also provides nesting sites for birds such as reed bunting, pollen for bees and a food source and habitat for a range of wildlife.
It's extremely important for these animals and for our own health that the soil & the crops not be sprayed with chemicals which have become more and more controversial in these modern times.
All cold pressed rapeseed oils have differing characteristics depending on the variety of seeds pressed, the climate and most of all, the soil in which they are grown.