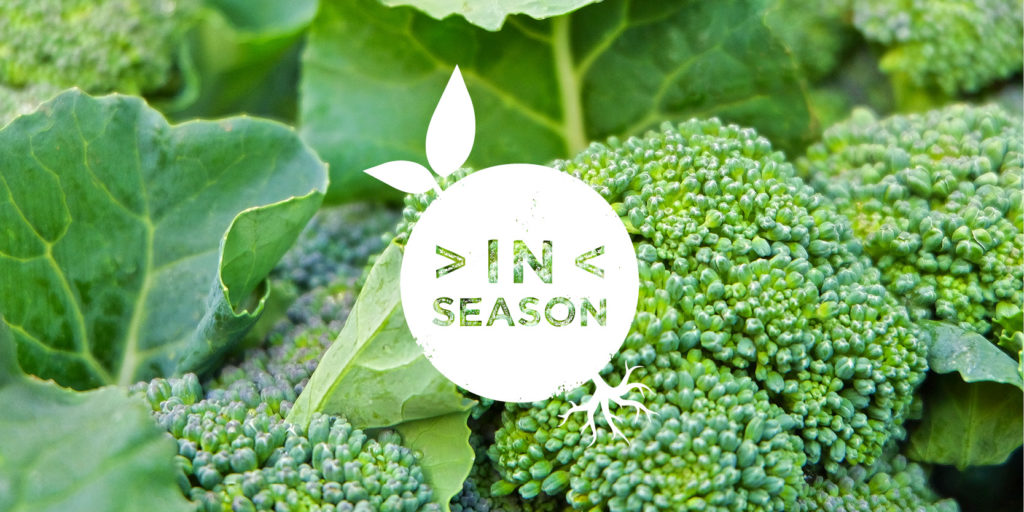 EAT IN SEASON JULY
HEALTHY AND DELICIOUS BROCCOLI
Broccoli is a nutritional powerhouse full of vitamins, minerals, fiber and antioxidants. Broccoli is a green vegetable that vaguely resembles a miniature tree. It belongs to the cruciferous vegetable family, which includes kale, cauliflower, Brussels sprouts, bok choy, cabbage, collard greens, rutabaga, and turnips.
These nutrition powerhouses supply loads of nutrients for few calories. Many studies have suggested that increasing consumption of plant foods like broccoli decreases the risk of obesity, diabetes, heart disease, and overall mortality.
Source: www.medicalnewstoday.com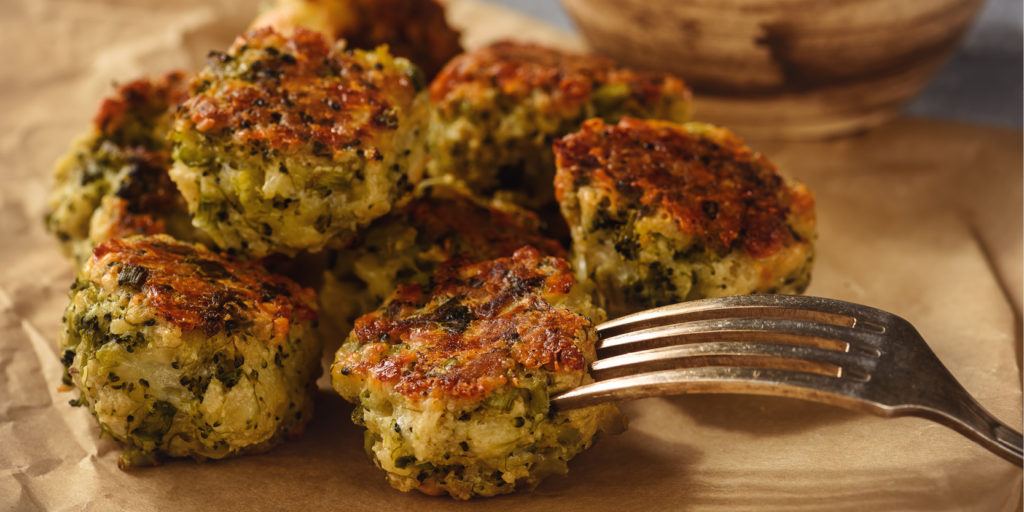 TRY AT HOME RECIPE
BROCCOLI AND IRISH BLUE CHEESE FRITTERS
Ingredients
200g broccoli, finely chopped, make sure to use all including stalk and leaves
150g plain flour
185ml milk
1 free range egg
2 teaspoons wholegrain mustard
80g Irish blue cheese, crumbled (Cashel Blu is good for this and available in most markets)
1/2 red onion, finely chopped
2 free range egg whites
Pinch of Irish Sea salt
185ml Irish rapeseed oil
80g Irish baby spinach leaves
METHOD
Cook the chopped Broccoli in boiling water with salt until bright green and tender. Drain. Refresh under cold water.
Sift the flour into a large bowl. Whisk together the milk, egg and mustard in another bowl then add to flour and use a wooden spoon to stir until just combined. Stir in the broccoli, blue cheese and onion.
Use an electric whisk to beat the egg whites in a clean, dry bowl until soft peaks form. Fold into the flour mixture until just combined. Season with salt.
Heat 60ml of the oil in a large non-stick frying pan over medium heat. Pour some of the batter into the pan like mini pancakes. Cook for 2 minutes or until golden. Turn and cook for a further 1 minute or until golden. Transfer to a plate lined with paper towel and repeat until all the batter is used.
Divide spinach leaves among serving plates. Top with fritters and drizzle with your favourite dressing. Serve immediately.