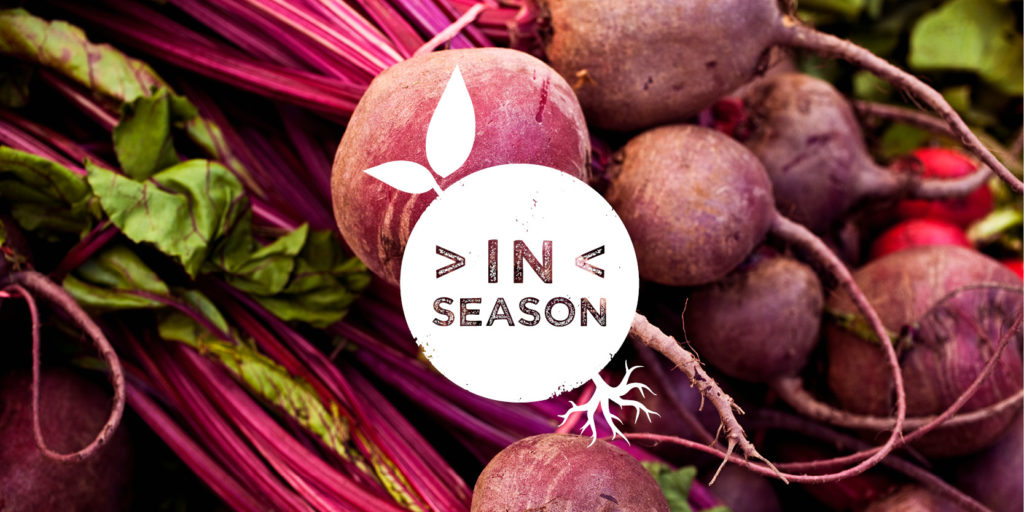 EAT IN SEASON AUGUST
EARTHY SUMMER BEETS
Beetroot's earthy charm has resulted in its influence on fashionable menus and recipes. Its delicious but distinctive flavour and nutritional status have escalated it to the root you can't beat!
Beetroots are an excellent source of folic acid and a very good source of fibre, manganese and potassium. Beetroot is of exceptional nutritional value; which are rich in calcium, iron and vitamins A and C.
Source: www.bbcgoodfood.com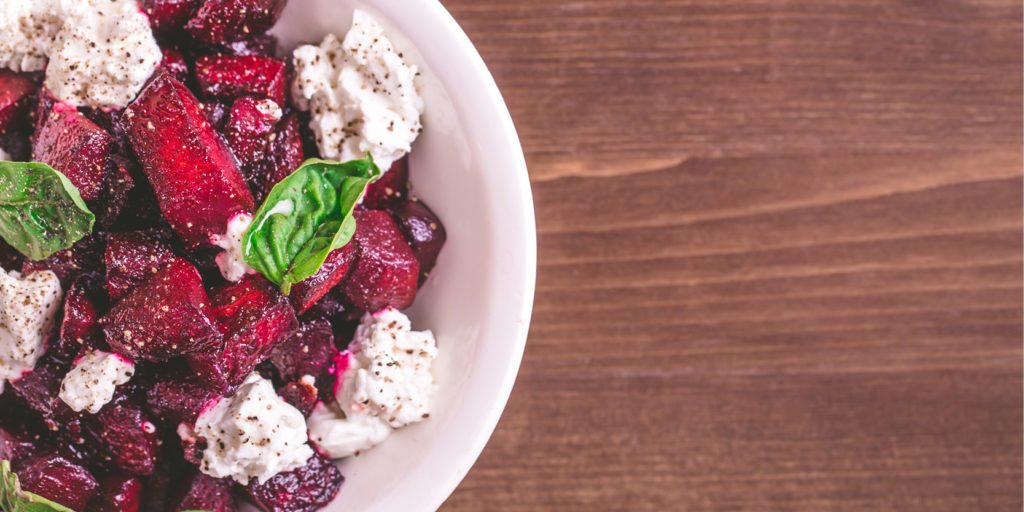 TRY AT HOME RECIPE
SUMMER BEET & GOATS CHEESE TOAST
Ingredients (serves 4 people)
150g Irish soft goat's cheese (plenty to choose from, would recommend St.Tola or Ardsallagh)
1 Tbsp Dijon mustard
50ml Irish Artisan cider
6 Scallions (chopped fine & remember to use all of it)
1 Free-range egg
Sourdough bread, thickly sliced
Selection of bay heritage beets, cut into quarters (about 160g total), I've washed then roasted these in the oven until tender, keep the leaves also and set aside
Handful of chopped flat parsley
METHOD
Heat your grill to medium. In a large bowl, beat together the Irish Goats cheese, mustard, cider, scallions and egg until combined, and set aside.
Place the slices of bread on a large baking tray and pop under the grill for a few moments to toast on one side. Turn over and spoon the goat's cheese mixture onto the untoasted side. Put back under the grill for 8-10 mins or until golden.
Add half the chopped parsley and lemon juice to the cooked beets and stir together with some achill island seasalt to taste
Serve the toast topped with a spoonful of the beetroot and the remaining chopped parsley mixed with chopped beetroot leaves.