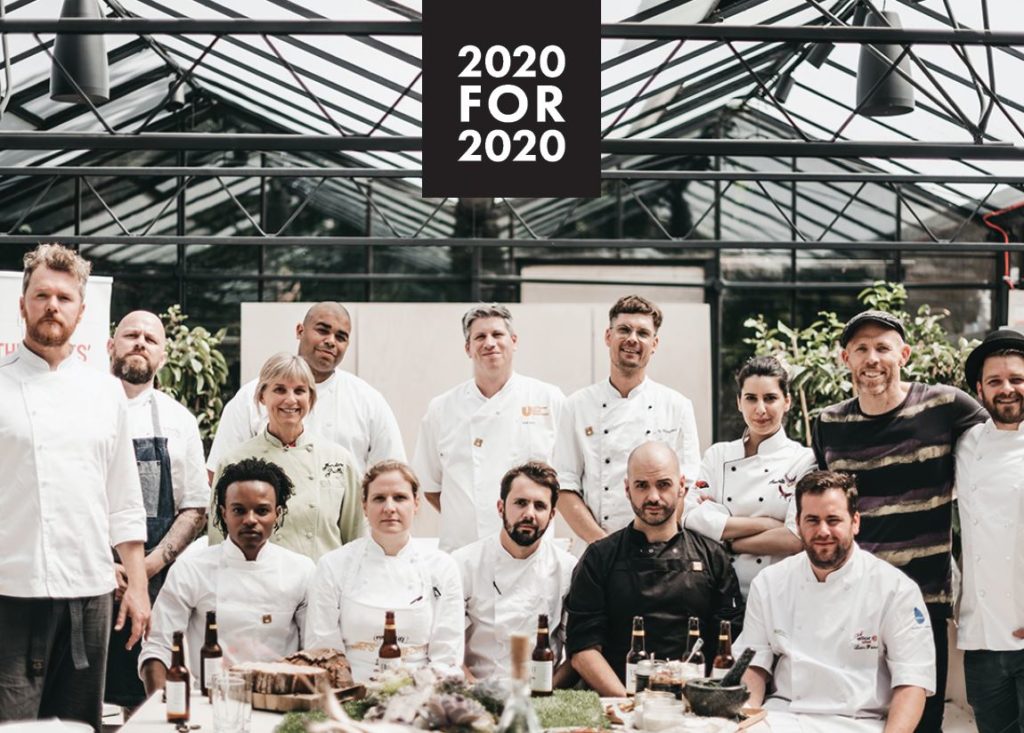 EARTH WEEK PLANETARY PLATE
To celebrate Earth Day, we are launching our last food campaign: "Planetary Plate"! The initiative is part of "2020FOR2020" global campaign which FoodSpace is involved through the Chefs Manifesto. An entire week highlighting Biodiversity on our menus and using ingredients that are native to Ireland but under used.
Protecting the diversity of our foods is vital to feeding a growing global population. Yet, we're losing these resources every day. To drive action on biodiversity for SDG2.5 by 2020, 2020 FOR 2020 calls on chefs around the world to champion food diversity in their kitchens, restaurants and recipes for a more diverse, sustainable and delicious future.
Food Forever and the Chefs' Manifesto are joining forces to launch the 2020 for 2020 campaign. Our aim is to inspire
2020+ chefs from across the world to champion biodiversity by 2020 – the target year for achieving UN SDG 2.5. Chef actions
will be showcased on the Food Forever and Chefs' Manifesto websites. The impact will be aggregated to demonstrate how
chefs can inspire better ways of cooking and eating and advocate for biodiversity conservation in their kitchens, restaurants and recipes.
BIODIVERSITY & CHEFS' MANIFESTO
Focused on the protection of biodiversity, 2020FOR2020 speaks directly to Area 2 of the Chefs' Manifesto. Area 2 highlights the importance of maintaining the rich diversity of the world's natural larder by using different varieties of plants, grains and proteins. It also asks chefs to advocate for the protection of crop diversity and championing of regional and national variants. We are so proud that Conor Spacey is our ambassador for FoodSpace!
Discover more: http://sdg2advocacyhub.org/actions/2020for2020