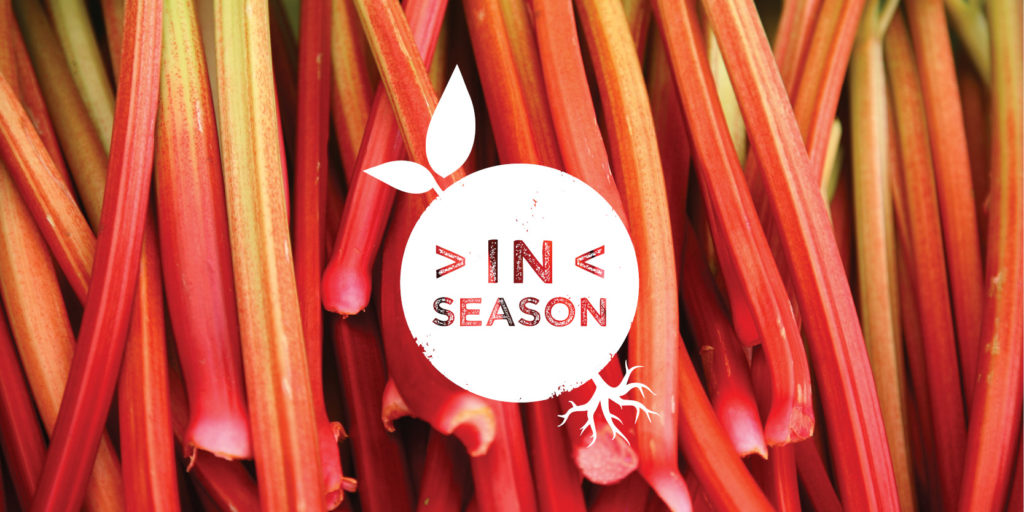 EAT IN SEASON MARCH
TART & CRISP RHUBARB
Did you know that even though Rhubarb is eaten as a fruit, it is actually a vegetable?
The Rhubarb plant was originally from Asia, although it is very widespread in Ireland now.
It is a perennial plant, which means that it lives for more than two years. It has large triangular green leaves that look very much like cabbage leaves, and very small flowers that are greenish-white to red in colour.
Source: www.askaboutireland.ie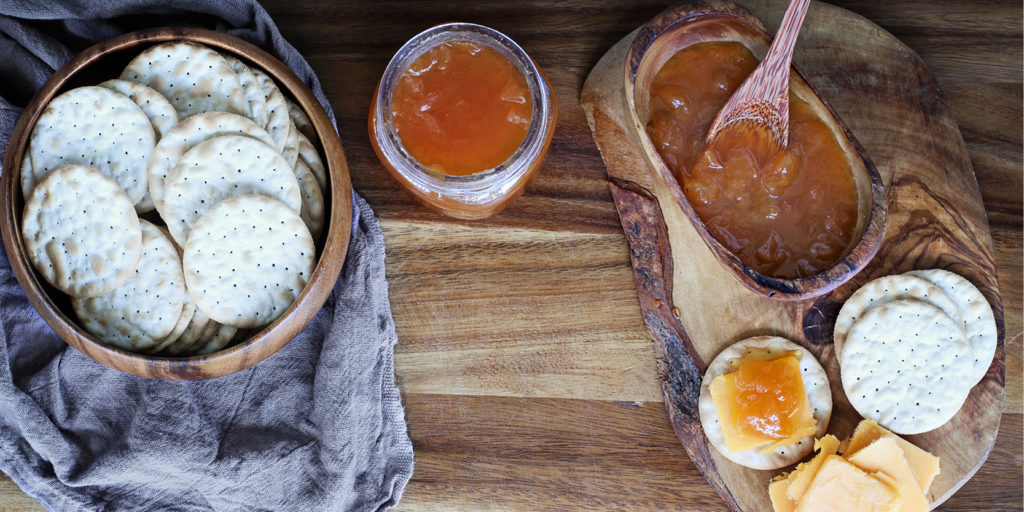 TRY HOME RECIPE
SIMPLE RHUBARB CHUTNEY
This is so simple and a fantastic condiment to have in your larder and use when needed. Great with meats, cheese or even with a hot roast.
Ingredients
250ml apple vinegar
100g caster sugar
300g chopped rhubarb
4 chopped dates (stone removed)
1 tsp grated fresh ginger (easy to store fresh ginger in your freezer and use as needed)
1 cardamom pod
Method
In a pan, heat the apple vinegar and caster sugar until the sugar has dissolved. Add the chopped rhubarb, dates, ginger and cardamom pod and cook for 20 mins or until the rhubarb has softened and has become a thick chutney.
Enjoy!!!