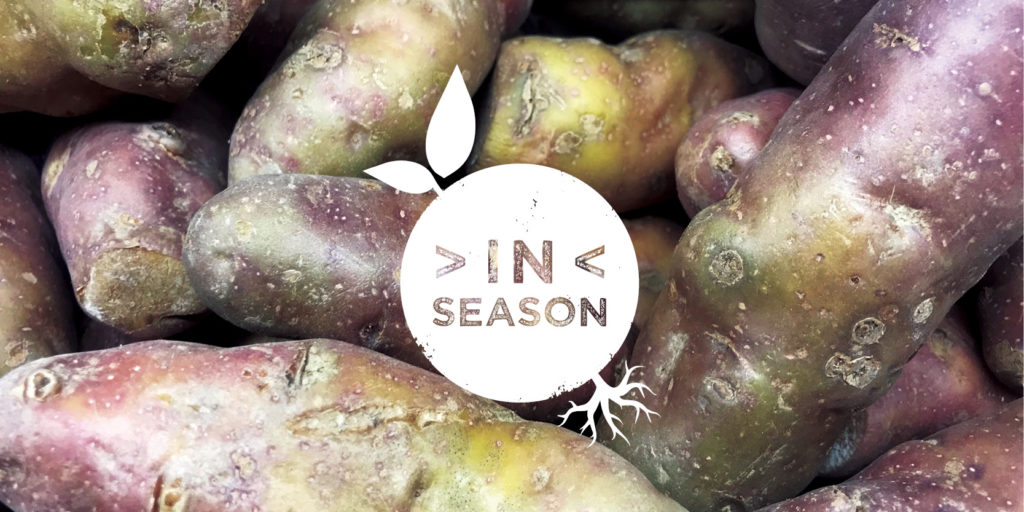 EAT IN SEASON APRIL
NUTTY & KNOBBY PINK FIR APPLE
Pink Fir Apple is very much in vogue these days but is actually a very old potato variety dating back to 1850.
A heritage variety, this late maincrop produces long, narrow and famously knobbly tubers with a similar look to artichokes. The flesh is a creamy yellow and waxy with a very distinctive nutty taste. Pink Fir Apple is highly recommended as an excellent boiling salad potato delicious eaten either hot or cold.
sources: www.quickcrop.ie – www.lovepotatoes.co.uk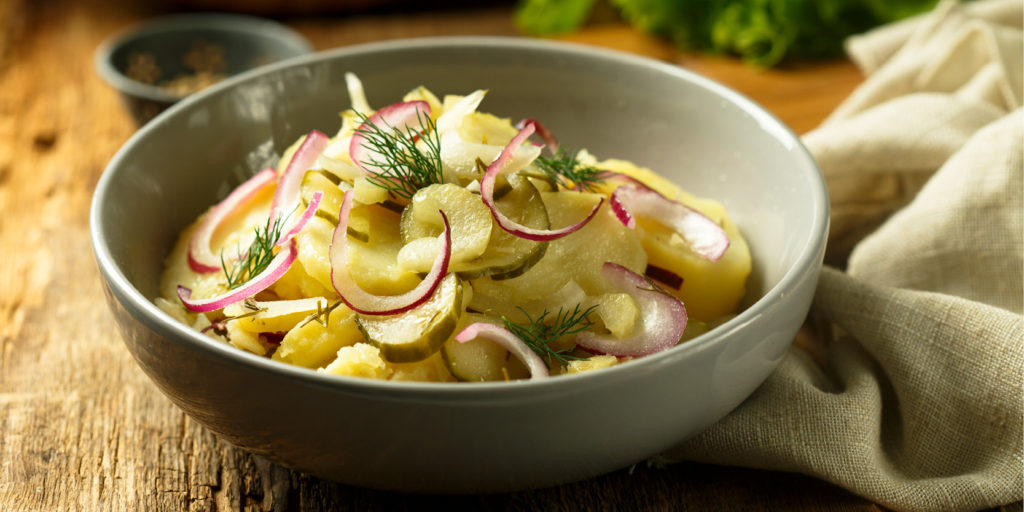 TRY AT HOME RECIPE
Pink Fir Apple & Irish Goats Cheese Salad
Ingredients
400g Pink Fir Apple Potato
4 Sprigs Of Mint
100g Flaked Irish Goat's Cheese
5 Tbsp Irish Rapeseed Oil
3 Whole Scallions Chopped
Method
Simmer the potatoes in well-salted water with ½ the mint for 20-25 minutes or until tender
Drain the potatoes and discard the mint. While the potatoes are cooling, chop the following mint
When the potatoes are just cool enough to handle, slice them
Toss all the ingredients gently in a bowl & season with Irish Sea salt and fresh ground black pepper. Best eaten at room temperature for better flavour
Enjoy!